Summer Camps 2016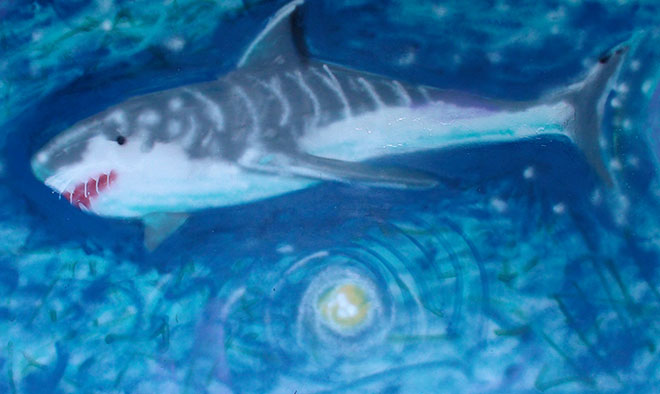 June 27-July 1
Under Our Sea! Elementary School Camp K-5th grade
9:30 am-12:30
$150.00
We will learn about some of our ocean's diverse creatures and use a variety of mediums to make some very fishy art. Every day, there will be something new and wonderful to explore! On Friday, we will complete an Under Our Sea mural using some of the creatures we made during the week.
Print making, painting, and collage will be some of the mediums explored. All supplies included.
$50.00 deposit by June 1
July 25-29
The Magical Mystery Tour Rolls Again!
9:30 am -4 pm
$350.00
Back by Demand! TEENS ONLY
This full-day camp is full of surprises…everyday there will be a mystery guest artist or gallery visit, after which we return to the studio to experiment with new ideas and approaches to making art with the theme of the day. This camp is experimental, avant garde and fast paced. These teens need to be prepared to think out of the box. All Supplies included. Bring Lunch!
75.00 deposit by July 1
August 1-5
Exploring Encaustic, An Ancient and Modern Art Form
For Middle Schoolers and Teens.
9:30 am-12:30
$175.00
Encaustic painting is also known as hot wax painting. It involves using heated beeswax and colored pigments to make these unique paintings. Tools and special brushes can be used to shape and sculpt the colored wax before it cools. Or heated metal tools can also be used to manipulate the wax once it has cooled onto the surface. Other materials can be collaged into the surface or layered, making the final products mysterious and beautiful. All supplies included, although personal photos/artifacts may be brought in to layer into the wax.
$50.00 deposit by July 1
If you would like to begin the registration process please fill out the online form on the left-hand side of this page.